Description :
Organize Your Wardrobe
Specially-Designed Compartments
High Quality Material
Your wardrobe will never be messy again with this Underwear Storage Box Compartment!
Sort all your garments with this high-quality, well-stitched, and fine mesh compartment.
It features three designs to store all your clothing.
Has a three-dimensional structure that provides firm hold and prevents deformations.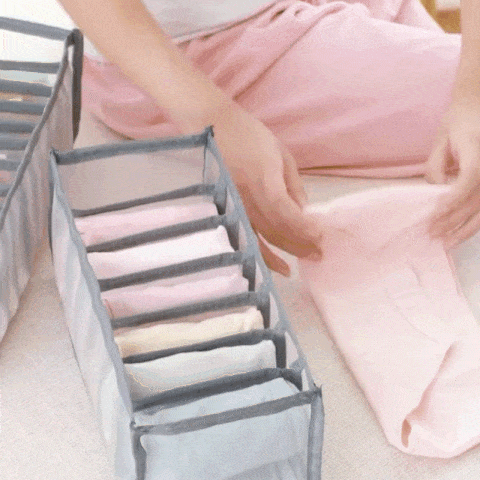 Features :
High-quality fabric: Our quality Underwear Drawer Organizer is made of high-quality fabric, fine mesh and provides long service time.
Strong practicability: 3 Sets for all daily underwear that can be be washed adn cleaned easily.
Fino exquisite appearance: Your closet storage box will appear exquisite and practical.
Mejorado improved kit: Wide Internal Grid with three-dimensional structure that can be used independently without deformation.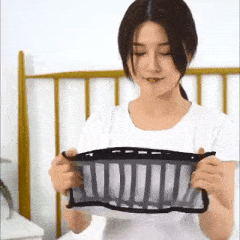 Specifications :
Size:

6-Grid Bra Box: 32 x 32 x 12cm (Each Grid: 32 x 12 x 5cm)
7-Grid Underwear Box: 12 x 32 x 12cm (Each Grid: 12 x 12 x 4.5cm)
11-Grid Socks Box: 12 x 12 x 32cm (Each Grid: 12 x 12 x 2.5cm)

Color: Gray/Black
Material: Nylon Mesh
Package Includes:
1×6-Grid Bra Box + 1×7-Grid Bra Box + 1×11-Grid Bra Box