Features:
Premium Quality: Expansion screw design and made of premium quality material, which is strong and vibration resistant, would not break easily.
Easy To Use: The biggest feature of the buckle connection is the easy of installation and disassembly, which can be done without tool removal. Meet the needs of repairing and installing auto parts by yourself.
Widely Application: Widely used for door trim, radiator shield yoke, fender, bumper, side skirt, grille, engine cover and splash shield retainers replacement for Volvo, BMW, GMC, Ford, Toyota, Honda, Nissan, Mazda, Chrysler, Volkswagen, Mercedes-Benz and Audi, etc. It always covers some applications include telecom equipment, motor vehicles, domestic appliances, furniture and electrical equipment.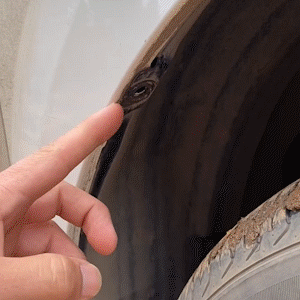 Specifications :
Color: Black
Quantity : 50/40/20/10
Material: Plastic
Head Diameter (max.): 15mm
Fit Hole Size: 8mm
Stem Length: 12mm
Total Length: 16mm
Package Includes :
50 or 40 or 20 or 10 Pcs Set of Plastic Rivets;