Découvrez nos produits pour vos activités de Sports et vos loisirs sur Vaanis. Marchandise disponible immédiatement, Rapport qualité / prix impeccable et livraison gratuite à l'international.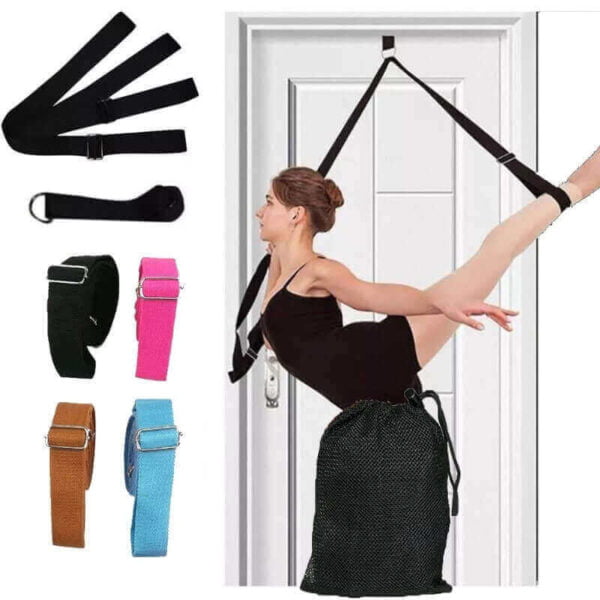 Easy-to-use flexibility strap to improve your leg flexibility, balance and range of motion in a natural body position. Just a few weeks of consistent use and your friends will notice considerable improvements to your movements.
Dance stretch band that's ready to use in a few seconds: put the door anchor over any sturdy doorpost, close the door and pull the strap through the square ring and you're ready to take your poses to the next level.