Do you want to make your expensive leather items look & feel new again?
Easy, one-for-all fix.
With our original LeatherFastFix™ Leather Repair Gel, you can instantly restore the look of your furniture, car seats, or any other leather items you love!
Simply apply some of the colored gel on a towel, rub the damaged spot and watch the magic happen!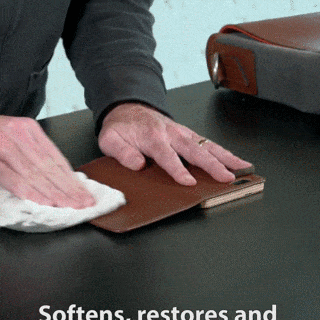 The gel closely adapts to the color of the leather and hides discolored spots. Fix scratches, rips, tears, burn holes cracks, with one easy solution!
Advanced Cracks & Rips Leather Repair Gel – Primrose Breeze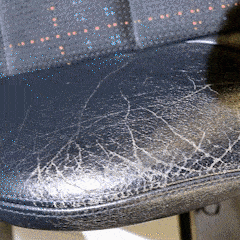 Instant, professional results.
The formula dries quickly, does not come off, and leaves no sticky residue. Forget about overpriced repairs and fix the imperfections yourself.
We recommend ordering 2 or more gels if you are planning a larger repair job. Your leather interior deserves all the care to stay lustrous and beautiful!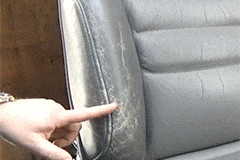 Features:
Made of high quality material which can offer full protection for the surface of leather & prevent oxidisation.
Used to repair the damages of the leather, the scratches of the props, fill the gaps.
Wide range of applications; suitable for purses, leather clothes, leather shoes, leather sofas, automotive interiors, etc.
Simple to use; easier to operate; make the leather goods look new.
Refurbish burns, holes, rips, and gouges quickly and flawlessly without leaving mark.
Description:
Use the color that most closely matches the color of the part to be repaired. this liquid leather for repair is a repair product and not a dye.
If you cannot find a matching color for your leather or vinyl, use the color NEUTRAL. The NEUTRAL color contains a white tint for the repair to be perfect.
For large tears or cracks, we recommend that you repeat step 2 and 3 several times for optimal results.
20ml tube. Surface re-coloring after application may be necessary to unify the restoration of your surfaces.
1 TUBE = Alterations, slight wear on a small area
4 TUBES (RECOMMENDED) = Armchair, car seat, damaged in several moderately large areas
Specifications:
Net Weight: 20ml
Colors: Black, White.
MANUAL :
Clean and degrease the surface to be repaired
Apply the liquid leather with a spatula, spreading it evenly
Wait for the surface to dry or use a hair dryer
The repair is complete!
Package Includes:
1 x 20ml Leather Repair Gel