Entdecken Sie unsere Produkte für Ihre Sport- und Freizeitaktivitäten auf Vaanis. Sofort verfügbare Ware, einwandfreies Preis-Leistungs-Verhältnis und kostenlose internationale Lieferung.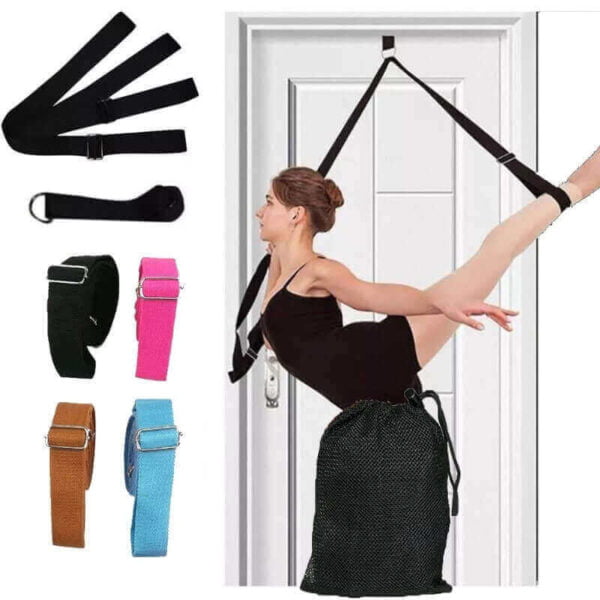 Easy-to-use flexibility strap to improve your leg flexibility, balance and range of motion in a natural body position. Just a few weeks of consistent use and your friends will notice considerable improvements to your movements.
Dance stretch band that's ready to use in a few seconds: put the door anchor over any sturdy doorpost, close the door and pull the strap through the square ring and you're ready to take your poses to the next level.